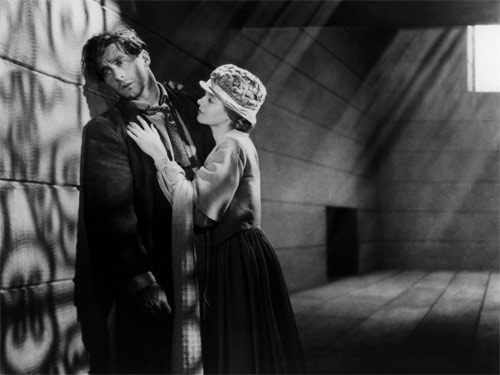 The Academy of Motion Picture Arts and Sciences
Brian Darr recently researched the history of the Academy Awards, which were first issued in 1929, and he compiled a slide show about the Oscars that played before the
San Francisco Silent Film Festival's
Valentine's Day screening of
Sunrise
.
Cynics like me think of the Academy Awards less as a celebration of quality filmmaking than as a promotional tool, both for the nominated films, which coincidentally tend to come into the marketplace just at the time when "Awards Season" hype puts their titles on people's tongues, and for Hollywood as a whole. But it wasn't always so. Announced 80 years ago this week, the first-ever Academy Awards for the 1927-1928 business year were decided upon not by a large voting pool but a small cabal of judges in a smoke-filled room, handpicked by Academy of Motion Picture Arts and Sciences founder (and Metro-Goldwyn-Mayer studio chief) Louis B. Mayer. The surprising thing is that the winners really were some of the best cinematic achievements of the year.
The best two books I know that provide a behind-the-scenes, unofficial history of the Academy Awards are:
Inside Oscar
by Mason Wiley and Damien Bona, and
Behind the Oscar
by Anthony Holden. Read them! — BD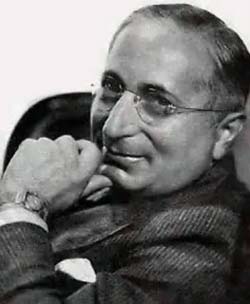 Mayer had instigated the creation of the Academy as a means for staving off unionization efforts in Hollywood. As the story goes, his attempts to use MGM workers to construct his new Santa Monica beach house were foiled by a 1926 union contract which made studio laborers prohibitively expensive to employ for outside projects, even those strong-armed by the Big Boss. Mayer was outraged; he had been able to use MGM art director Cedric Gibbons to design his beach house because designers, as well as writers, directors, actors and producers, had not yet organized into guilds. By inviting prominent members of each profession into a fraternity (and it was mainly men at first; Mary Pickford was one of three women among the founding 36 members) known as A.M.P.A.S., Mayer staved off the further alphabet-souping of Hollywood talent into the S.A.G., D.G.A., W.G.A., etc. for several years.
Awards were an afterthought in the initial A.M.P.A.S. meetings, but they soon grew to become a crucial strategy of studio/employee relations. "I found that the best way to handle [moviemakers] was to hang medals all over them," Scott Eyman quotes Mayer in his biography of the mogul. "If I got them cups and awards they'd kill themselves to produce what I wanted. That's why the Academy Award was created." This quote might help explain why that first year, the statuettes (also designed by Gibbons) were often given out for a body of work, not for a contribution to a particular film. For example, Janet Gaynor won the first Actress award for her work in three films: 7th Heaven, Sunrise and Street Angel. German star Emil Jannings won the Actor statuette for two roles he played during his brief stint in Hollywood: The Last Command and The Way of All Flesh, which is the only Academy-Award winning performance in what is now considered to be a "lost film" — if you find it please inform the Academy Film Archive!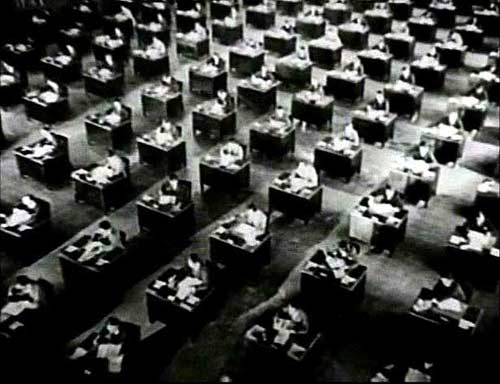 Roy Pomeroy also won an Academy Award in the category of Engineering Effects, for his contributions to Wings: both his manipulation of the Magnascope widescreen process for the air battle scenes, and for live sound effects he'd developed for the film's premiere. — BD
Other than a special non-competitive award given to the Warner Bros. studio for its breakthrough part-talkie The Jazz Singer, all of the first batch of films producing Academy Award wins were silent pictures, produced at the height of the form. Most are still considered great films today by those who have seen them: Josef von Sternberg's Underworld and The Last Command, Frank Borzage's 7th Heaven and Street Angel, F.W. Murnau's Sunrise, etc. One category was retired after the first ceremony because it was made obsolete by the popularity of sound. Joseph Farnham won the first and last statuette ever awarded for Title Writing. He'd composed the intertitles that represented dialogue and concisely smoothed transitions for more than a dozen MGM pictures that year, including films starring Lon Chaney, Norma Shearer, Ramon Novarro, and Joan Crawford. According to the Academy, no particular films were singled out from among his output for Farnham's award, but perhaps his best-remembered assignment is The Crowd, King Vidor's paean to the working man. Anyone who writes an intertitle as perfect as "When John was 21, he became one of the seven million that believes New York depends on them" seems like a worthy winner to me.
You've heard the (somewhat overblown) story of how silent film actors were put out of work because their voices were unsuitable for talkies — well think of how the poor title writers were affected! It's probably just a coincidence that Farnham was the first Academy Award-winner to die, in 1931 just as the final nails were being pounded into the coffin of his profession. — BD
Farnham's statuette was the only one taken by an MGM employee that year. Given Louis B. Mayer's prominence in the creation of the Academy and its awards, he wanted to avoid the implications of impropriety which might have followed had his own studio been more successful in that inaugural year (though twelve months later at the second ceremony, nearly half the awards would go to MGM filmmakers). What's more, Mayer hated The Crowd, feeling it went against the glamorous image of the studio that boasted "more stars than there are in Heaven." The Crowd had none, but it did have supporters within the mogul's hand-picked Academy Award selection committee, and it took a long night of argument before he could convince them to pick Sunrise to receive the Unique and Artistic Picture award and relegate Vidor's film to runner-up status — there were no "nominees" back then. Of course, when the runner-up scroll was handed out at the Academy banquet three months later, Mayer was the one to accept it.
The Unique and Artistic Picture award that went to Sunrise went the same way as the Title Writing award. With the focus on promoting individual achievement rather than promoting films as a commodity for customers, there was no Best Picture category that first year. Though William Wellman's aviator picture Wings was retroactively honored in official Academy record books as the first Best Picture winner, the award it actually achieved was Production of Most Outstanding Picture, and it seems to have been awarded more for its epic scale than for its aesthetic quality; how else to explain how this very good film could be selected over a true masterpiece like 7th Heaven, which was a runner-up in the Production category even as its director and screenwriter won outright.
I often like to daydream about what kinds of films might be nominated if the Unique and Artistic category still existed at the modern-day Oscars. Might this year's category be filled with the likes of Wendy and Lucy, My Winnipeg, and Ballast? Maybe Wall-E could have found the home there that it couldn't in the Best Picture category this year? Of course if such an award were re-instated it would be an admission that the usual Best Picture slate is light on artistry even if it's heavy on impressive craftsmanship. And we all know that's not true. Unless maybe we're cynics.